Foam Party Frequently Asked Questions
What geographic area do you serve?
Bunny Blast Foam Parties serves all of the "Triangle" area of North Carolina and other towns and cities within about a 90 minute drive of Raleigh. This includes Durham, Chapel Hill, and  Greensboro. We additionally serve Winston-Salem, Rocky Mount, Fayetteville, Cary, Apex, Wake Forest, Burlington, Hillsborough, Fort Bragg, Clayton, Zebulon, Smithfield, Goldsboro, Henderson, Creedmore, Wilson, and others.
How far in advance should I contact you to reserve a date?
You should call as early as possible. We book a lot of events and sometimes have bookings months in advance. To avoid disappointment, contact us once you have a date and time confirmed for your party so we can check our calendar and block out your date. If you only have a tentative date or are unsure of the time, contact us anyway so that we don't book someone else in a time slot that you may want.
How long does it take to set up and clean up?
It generally takes about 30 minutes to setup and about the same amount of time to break down everything. This will vary somewhat from one building to the next.
How much clean up is there to do after the party?
There is virtually zero clean up. The foam disappears on its own in about an hour once the foam portion of your party ends. If you want to speed that up, just spraying it with a garden hose will cause it to vanish in minutes. We can do that for you if you ask.
How do deposits work?
When your foam party is booked you will be sent a confirmation, at that time a deposit is required to secure the date. I'd be skeptical of someone who doesn't ask for a deposit. If you've NOT provided partial payment then other vendors have LESS of an obligation to show up for your event. Some performers will cancel a date to take a higher paying show somewhere else. When you secure your date with us, you can rest assured that we'll show up AND be there on time. Government agencies and Preschools have no deposit requirement.
What form of payment do you accept?
We accept
All major credit cards
Zelle
Venmo
Cashapp
Paypal
Checks and cash 
How do cancellations work?
If you need to cancel, please email that cancellation to michael@michaeldouglasmagic.com at least four weeks before your scheduled event for a full refund of your deposit. This allows others interested in that same date to enjoy a foam party. The deposit on cancellations with less than a four week notice will be applied to a future date to be negotiated between our company and the client. The deposit is forfeited if the rescheduled event date does not occur within three months of the original date.
What happens if it rains?
We operate rain or shine. However, safety for your guests and our staff is our top priority. If we determine prior to the event that there is any safety risk due to lightning or other severe weather, then we will take the initiative to cancel the event and a full refund will be issued. In the event that inclement weather (wind/rain) happens on the day of your event and you'd like to reschedule, your deposit will be moved ahead to a new date without any penalty. You just need to notify us before we arrive at your party.  Once we set-up at an event, no refund will be issued.
As an alternative during severe weather, we can move the party indoors and do a comedy magic show instead of the foam party. Click Here for more details.
Can you add my Organization as an additional insured?
Yes, your organization can be added as an additional insured entity on my insurance certificate. There is an additional $25 processing fee for this service.
Can you do an indoor Foam Party?
It can be done indoors but only under certain conditions. Contact us for more details.
What's this about a magic show?
We offer an outstanding magic show that will have the whole family laughing for 45 minutes. This is then followed by our Bunny Blast Foam Party. The magic show is performed by Mr. Fantastic. He's one of the most highly reviewed 5 star family entertainers in the area. Click Here for more details.
Bunny Blast Foam Parties keep everyone excited!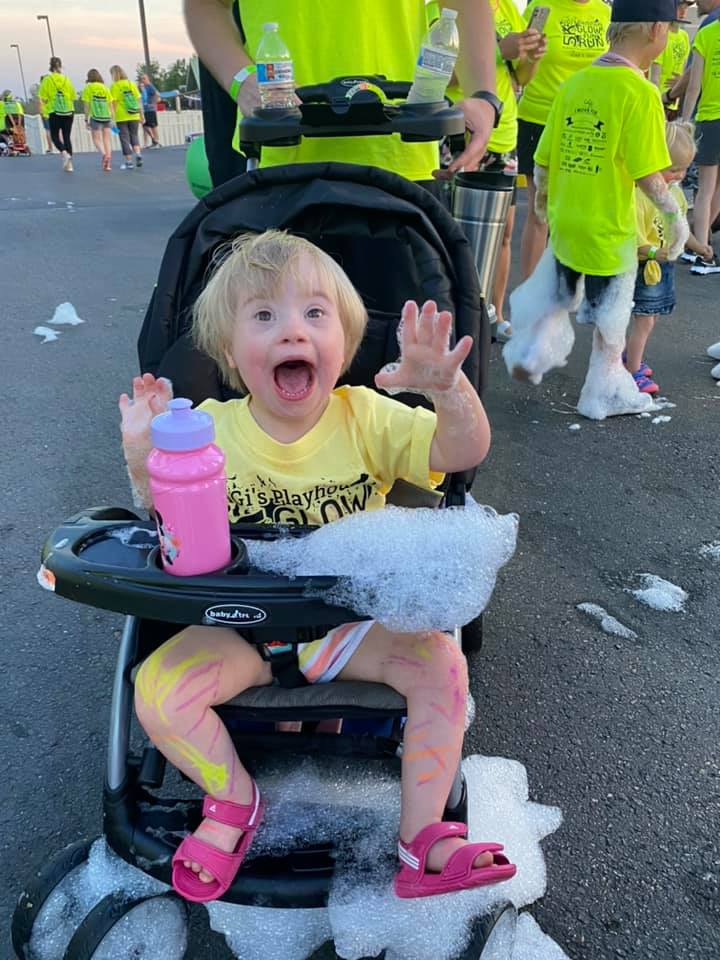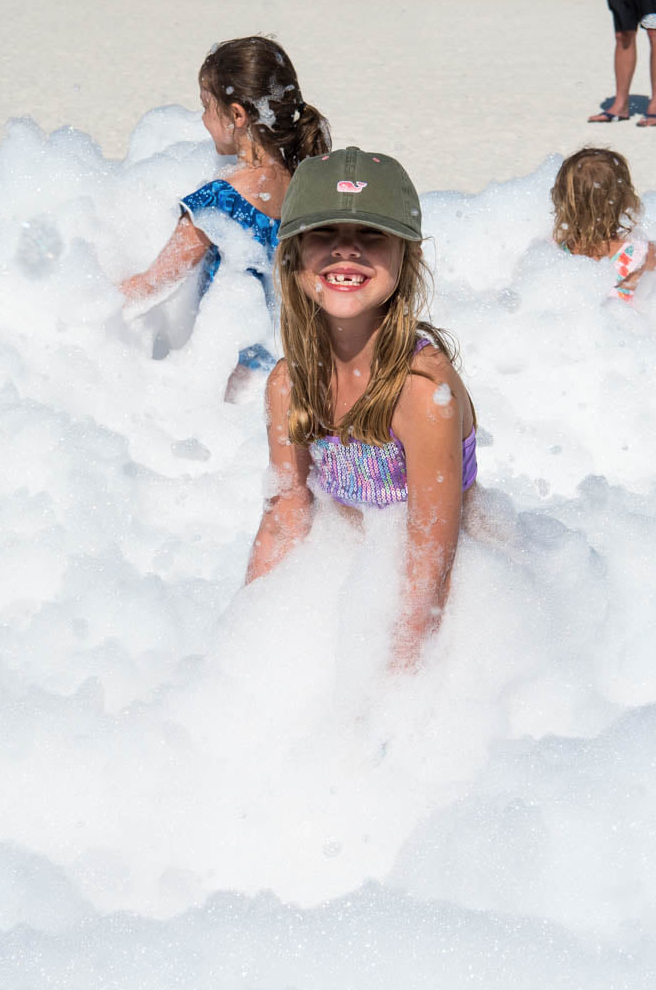 Yes, I'm ready to book a foam party !
For fastest response please carefully enter your email below.
Within 24 hours (usually a lot less), we'll send you a message to confirm your date and time.
Then we'll ask for the address and other details about the party.
You'll also get a complementary subscription to our monthly Family Activities Newsletter.
You can unsubscribe at any time.
Prefer to book by phone?  Click here for the info we'll need when you call 919-391-8113.